Welcome to Mendhurst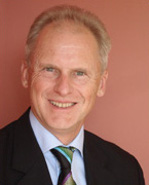 MENDHURST specialises in making strategic change successful. We offer independent advice and expertise, drawn from our worldwide and multicultural experience in planning and managing strategic change for central banks, the financial sector, and service and manufacturing businesses.
Successful strategic change combines sound principles with a practical approach. Managing Director John Mendzela approaches governance, strategy, technology, processes and people as an integrated whole.  He achieves synergy across ownership, governance and management roles, and brings strategy to active life through simplicity and practicality.
Mendhurst clients attain enduring benefits by meeting each of the three essential requirements for successful strategic change:
Clear directions: find a practical and sustainable change path

Agile implementation: make change happen effectively in the real world

Matching people to outcomes: build capability and commitment to change
We work directly with client staff to develop in-house capability and to maximise communication and ownership of change initiatives. All services are performed under the Code of Professional Conduct of the International Council of Management Consulting Institutes and the Code of Practice for Directors of the New Zealand Institute of Directors.
Please explore the resources on this Website.  You can: