Services & Manufacturing
Technological advances and a dynamic global economy drive strategic change in every type of business. Conventional business models are being disrupted as competitive boundaries shift within and across business sectors.
Mendhurst specialises in making strategic change successful by applying our diverse and worldwide experience to those challenges. We apply practical approaches that tailor change to specific industry issues and organisational circumstances and help our commercial clients achieve enduring benefits.  For organisations with non-commercial goals, we recognise social objectives without compromising business delivery or effective management.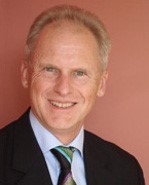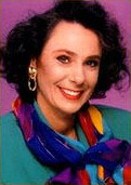 John Mendzela's work for a wide range of clients and the New Zealand Institute of Directors provides insight on how to respond sustainably to the changing strategic environment that all organisations face.  Watch John's video on how to practically define and govern strategic change. 
John is available to financial regulators and financial sector clients for strategic management, governance and business change projects.  Download John's service profile for commercial clients or visit the Governing Change page. 
Mendhurst has facilitated practical governance and ownership development to support strategic change across a wide range of business ownership situations, from public companies and large cooperatives to privately owned businesses and non-commercial organisations. The descriptions below outline a range of our projects:
Developed ownership change plans as an integrated part of business strategy, with clear and complementary roles for shareholders, directors and managers.
Outcome: shareholder succession and involvement as owners, without compromising effective governance and management

Developed and delivered a diverse range of public training programmes and tailored workshops for the New Zealand Institute of Directors over 10 years. Applied principles of business strategy and company governance to current issues and for diverse audiences.
Outcome: practical and globally competitive practices for medium-size organisations, with clarity on how directors can add most value
Facilitated creation of a regional manufacturing strategy to support the growth strategy of a global dairy foods company seeking to double its $600 million Asian revenue. Worked with a multinational team to identify key change barriers, suggest integrated cross-functional approaches and replace outmoded business plans.
Outcome: a practical strategic action plan with strong ownership at all management levels and across all business functions

Designed and facilitated planning processes for a $2bn food exporter seeking a more strategic approach and industry rationalisation after internal leadership change.
Outcome: specific initiatives to overcome a strategic deficit, with renewed support from shareholders and suppliers

Supported growth and development of an information and communications technology enterprise from a niche specialist to a $25m turnover company with a comprehensive service offering. Developed a practical strategic management and governance framework. Facilitated expansion into overseas markets and resolved shareholder conflicts. Worked as consultant and director during a period of service development and technical diversification through organic growth and global joint ventures.
Outcome: clear strategic plan, better risk management, focused and value-adding senior roles, new group structure and ownership, strong Australasian service offering complemented by a global partnership

Chaired the Board of an ICT company through a severe industry downturn and in the extended absence of the Managing Director. Guided company operations, financial management, management restructuring, merger/acquisition negotiations and capital restructuring.
Outcome: maintenance of technical capability, morale, revenue flows and customer base, then restoration of profitability and balance sheet depth
Facilitated planning and governance processes for a nationally dominant energy supplier facing new competition and shareholder disunity.
Outcome: clear directions for development and investment to realise re-aligned shareholder objectives

Worked with a publicly listed company to clarify product and market priorities for its rapidly growing export business in natural health products. Advised on Board and management capability requirements to support the agreed strategic priorities.
Outcome: clear strategic choices based on realistic supporting capabilities

Facilitated a strategic review for a large privately owned building company undertaking international expansion to complement its market leadership in New Zealand. Provided independent analysis and highlighted choices for strategic directions and risk preferences
Outcome: focused investment in the growth paths offering optimal return for risk

Worked with the Board, managers and staff to restore profitability in a $500m turnover national meat processing company acquired by a diversified company group. Developed a comprehensive strategic action plan to improve effectiveness, rationalise operations and regain industry leadership. Reconfigured all senior roles to support strategic change. Provided technical inputs to support key projects, improve management processes and overcome information weaknesses. Developed a more integrated approach to people management
Outcome: a profitable business, integration between strategic and operational initiatives, company-wide support for change programmes, better management information
Helped the owner and management of a $20m turnover seafood exporter plan development and build company value over an extended period. Conducted a comprehensive strategic review. Rationalised management roles and established systematic job descriptions and selection processes. Planned and implemented independent Board oversight. Assessed issues and set strategic goals in information and communications technology, management information and business planning. Planned commercial development of offshore marine farming.
Outcome: renewed spirit and enterprise, focused and strategically relevant roles, stronger management team, release of staff potential, practical strategic action plan

Helped achieve sale of a company stymied by arbitrary regulatory change, to a larger entity with the development capital and politically-connected ownership to support long-term growth. Project-managed due diligence processes. Served as a director for the new owners to assure continuity of strategy and management.
Outcome: successful sale that met seller's requirements and achieved buyer satisfaction, plus smooth rapid transition to operation under new ownership
Comprehensively assessed strategy, operations and management for a designer, manufacturer and exporter of top-end fashion textiles.
Outcome: extensive action plan to strategically align and practically improve management and operations

Reviewed strategy and Board/management roles for an award-winning niche dairy foods producer facing regulatory barriers to its high-quality independent exporting.
Outcome: independent analysis of the opportunities, challenges and forward paths

Helped plan and implement a cultural change program to incorporate staff diversity concepts into management of a large United States utility after major litigation
Outcome: clear problem analysis, litigation issues resolved, defused staff tensions, improved staff-management relations, integrated and successful change programme

Conducted market review and prepared financial plan for a manufacturer of engineering products threatened by tariff changes
Outcome: secured overseas shareholder support for operations focused on products and customers with long-term profitability

Led feasibility study and comprehensive accounting support for a merger and joint venture in food processing
Outcome: market-based business plan, accurate costing/accounting, prompt Board reporting

Developed an innovative framework for joint R&D projects in a major export industry
Outcome: robust and practical processes for competitors to selectively collaborate

Provided non-executive directorship for a new energy generation technology venture facing strategic stalemate
Outcome: interests clarified, fairer inter-company contracts, ownership changes
Helped a rapidly growing provider of regional and global skill assessment services sharpen its strategic focus, and then clarify governance and management roles to suit that focus.  Facilitated definition of target markets and prioritisation of top-level roles, competencies and projects.
Outcome: competitive differentiation better understood, clear industry and geographic priorities, specialist business development role, smooth Chief Executive succession

Developed more strategic planning and management approaches for a privately owned construction company growing into a large national player. Facilitated discussions on future governance and ownership and outlined new director requirements.
Outcome: stronger focus on competitive differentiation, Board succession plan

Helped a large Australia-New Zealand joint venture already dominant in its sector of the logistics industry plan major changes to its business model.
Outcome: practical combination of business-as-usual with a more integrated future service package, harmonisation of disparate shareholder goals

Defined business scope and investment parameters for a large regional tourism operator to apply its historically successful value proposition in changing markets.
Outcome: renewed strategic energy with clear geographical boundaries and focused acquisition criteria

Developed a strategic change programme for the controlling body of a large regulated industry seeking to turn around its long-term decline. Designed new Board and management roles. Shaped key initial change projects. Helped the Executive Chairman lead the initial stages of implementation.
Outcome: change programme blending urgent responses and longer-term initiatives, clear recognition of future technology, finance and skill needs, recruitment of new Chief Executive
Independently advised a $200m turnover energy infrastructure operator in non-commercial ownership on the venture capital market, its strategic management capability and major reinvestment in new ventures and technologies.
Outcome: strategic investment plan designed around proven capability and backed by keen shareholder support

Helped a $350+ million turnover cooperative agricultural services provider set future strategic directions. Considered the full range of competitive options to resolve conflicting Board and management preferences.
Outcome: integrated strategic action plan based on competitive advantage and driven by clear priorities

Conducted feasibility study for large, complex international tourist resort needing overseas investment
Outcome: credible and integrated financial plans, effective negotiations with investors/operators

Led work at a fast-growing branding and communications company to plan future competitive positioning and share internal leadership more widely
Outcome: practical path for continued vibrancy and growth during rapid technological change and industry convergence

Clarified strategic paths for commercial development of unique customer profiling tools operating under worldwide patent
Outcome: stakeholder clarity, shift to market focus, practical global growth plans

Reviewed strategic alternatives for a medium-size transport infrastructure operator facing geographical constraints. Facilitated discussions with a potential strategic partner.
Outcome: options clearly ranked, strategic dialogue opened

Advised the Board of a joint venture planning international roll-out of new food processing technology on its future governance needs
Outcome: clearer director and manager roles, improved Board processes

Developed a modern industrial estate from a large antiquated factory held in receivership
Outcome: occupancy raised from 25% to 90%, rents tripled, buildings re-developed from cash flow, capital returned to shareholders, Civic Development award received

Advised the new owners and directors of a long-established business purchased from a public company on future governance processes and strategic paths
Outcome: positive owner-manager-staff relationships, clear strategic options

Assessed market prospects and priorities for a commercial provider of scientific information
Outcome: fresh perspectives, more systematic customer targeting and resource allocation

Developed peer review and coaching systems to support managers in a fast-growing business process outsourcing provider
Outcome: better role understanding, clarity about performance, increased confidence
Developed a national code of governance and management practice for gaming machine trusts facing public and legislative controversy. Worked with the newly formed Charity Gaming Association to assure internal governance and management in individual member trusts and improve the sector's external reputation.
Outcome: integrity and accountability practically defined, value-adding differentiation achieved by members.

Designed a strategic planning framework for a new statutory trust created to progressively transfer $400m of commercial assets to individual tribal organisations while also fulfilling non-commercial functions. Advised on governance practices to maintain a commercial focus and strategic consistency over time.
Outcome: legislative intent converted into practical goals, timeframes and accountabilities

Provided strategic change planning and wide-ranging technical advice and support for a medical registration board's move to autonomous governance and operations
Outcome: clear understanding of future roles, integrated path to independent operations, Chief Executive recruitment, information system modernisation

Reviewed current mechanisms and developed improvement opportunities for strategic management and central agency oversight of New Zealand's national government
Outcome: problem analysis, specific change ideas, practical and speedy implementation plan

Reviewed internal audit, corporate assurance and risk management functions for a large government ministry responsible for policy and service delivery in key export sectors
Outcome: strategic reassessment, five-year plan for new corporate assurance and risk function, focused recruitment process

Externally supported long-term transformation of a government service agency: scoping study, project management and quality assurance processes, review of operational support services, service costing review, change implementation advice
Outcome: clear strategy, process re-engineering, resource re-allocation, effective change projects

Planned and implemented training framework and strategy for civilian staff in police operations: conducted needs assessment, developed core training modules, planned and implemented delivery and evaluation
Outcome: integrated framework to meet unique needs and deliver improved morale, teamwork and service

Developed response plan for senior armed forces managers facing rationalisation and cost pressures
Outcome: worldwide training programme to improve service focus, resource sharing and delivery skills
Other services performed for a range of clients include:
Programmes and workshops to improve Board/management strategy development and review
Design of senior management structures, contracts, goals, remuneration and performance appraisal
Facilitation of staff focus groups and problem-solving workshops
Business reviews, decision analyses and feasibility studies for existing and new enterprises
Advice to growing companies on geographic expansion, ownership structures and strategic remuneration
Preparation of expert opinions and delivery of employer responses to unreasonable employment law claims by senior managers
Design and delivery of retail sales/service training to establish and motivate customer-driven selling skills
Reviews of information technology strategy, planning, systems and utilisation
Expert opinions for official inquiries into operational and management failure
Design of planning, budgeting and costing systems to improve strategic relevance and create effective management incentives
Design and delivery of customised recruitment and selection processes
Confidential referees can be made available to prospective clients.